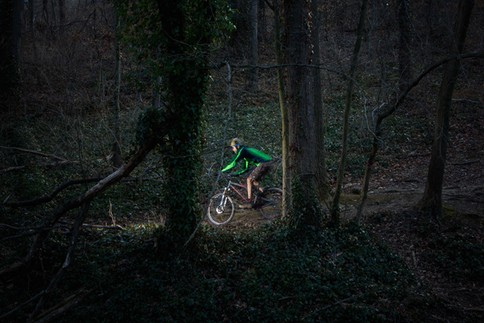 This photograph could of taken a lot more logistics if it wasn't for CamRanger. I was able to check framing, focus, and fire the camera from 80' feet away in 35 degree weather. The CamRanger also fires my wireless strobes with out a problem every time.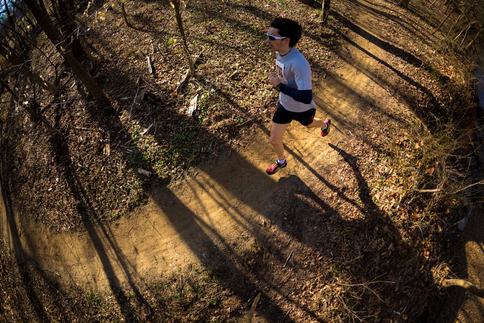 Here I clamped my full frame DSLR to a 8 foot branch I had found on the race course. I fired up the cam ranger iOS App on my tablet. The CamRanger was instrumental in making this shot happen. I like to pack light and improvise on set. I try not to give the model any direction, I work with them and around them.
Pepe Cam
CamRanger to the Rescue! Once the CamRanger is connected and communicating with my iPhone, I am able to "self direct" my location in the scene. I can tell I need to move left or right, up or back and I can tell if my rod tip will be out of the picture on most shots, or not. In very low light conditions, it is difficult to stop action of a fly rod. So, a static shot is easy, via a CamRanger. This kind of pose is also worthwhile against a waterfall or moving water, allowing the water to "flow" during a longer exposure. I can review recent images while still standing in the stream by clicking on any of the recent thumbnails.
- Mike R. Jackson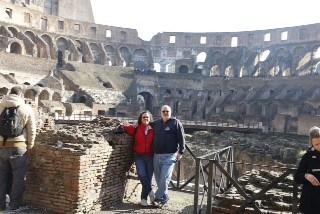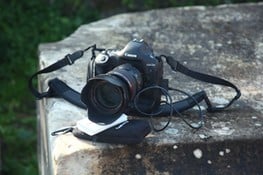 We take CamRanger everywhere we go, we travel monthly, Sometimes it might just be a quick weekend to Maine, other times it is a cruise to Alaska or castle exploring in Europe. We don't take my laptop so the easiest way to transfer photos from my Canon 1Dx or my wife's 7D to my IPad is to use CamRanger, which works great. Many times we set the self timer, but you never really know what you get until after the photo. Other times, we wanted to get our photo, but no one was around to ask. In the case of the Roman Colosseum, with as many people that were there it would have been hard to get a photo we liked without someone else in it.
- Herb Turner