CamRanger 2
Update coming soon.
CamRanger Mini and Original CamRanger
Customers ask for the best way to attach or secure their CamRanger. But, the answer really depends on the photographer's setup and workflow. While working on a tripod, the included black pouch and carabiner clip can be a good choice. There are number of attachments points on a tripod or camera strap.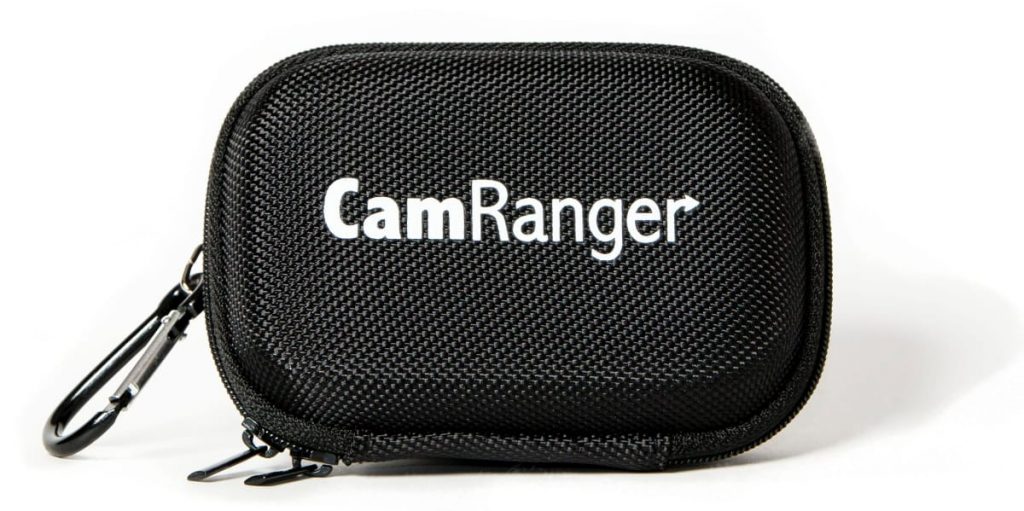 If the photographer is more mobile, then the pouch can be used attached to a camera strap or or shirt pocket, but may not be as convenient. There are some third party options. For example, the Mighty Mount is a plastic piece with adhesive on one side and a 1/4″ 20 screw mount on the other can be used.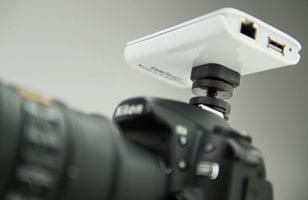 We hear the most positive feedback from attaching the CamRanger to an L bracket. The CamRanger be attached with a strap, band, velcro, etc.