CamRanger Mini Hardware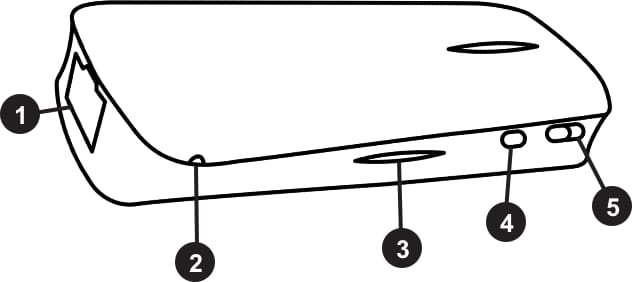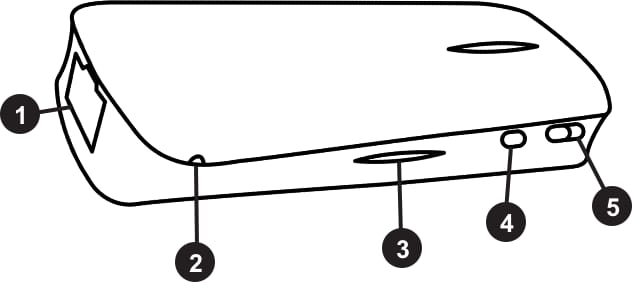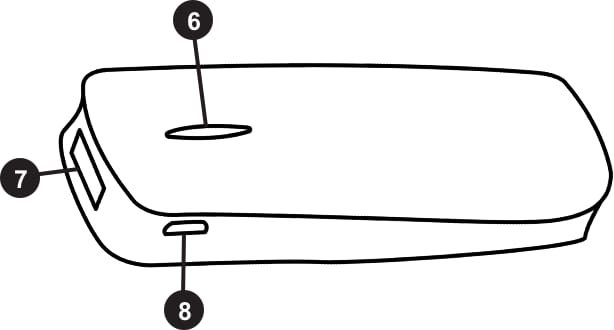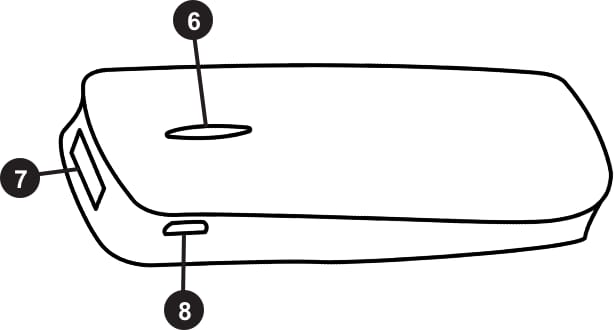 Ethernet Port

Reset Button – Press and hold to reset device to factory settings.

Battery LEDs – 4 LEDs that show approximate battery life when Battery Button (4) is pressed.

Battery Button – Press to show approximate battery life on Battery Indicator LEDs (3).

Power Switch – Push all the way to the right to turn on and all the way to the left to turn off.

Power/WiFi LEDs – Red LED shows power is on. Blue LED shows WiFi is on. The blue LED will blink during data transmission.

USB Port – Connect the camera here.

Charging Port – Charge with a USB micro cable.