Wireless Tethering and Remote Control for Fujifilm Cameras
Perform advanced camera control and fast, wireless tethering with your Fujifilm camera with the CamRanger 2. The CamRanger 2 has software and an app for iPad, iPhone, Android devices, and Mac and Windows computers. To see an overview of the CamRanger 2, click the video.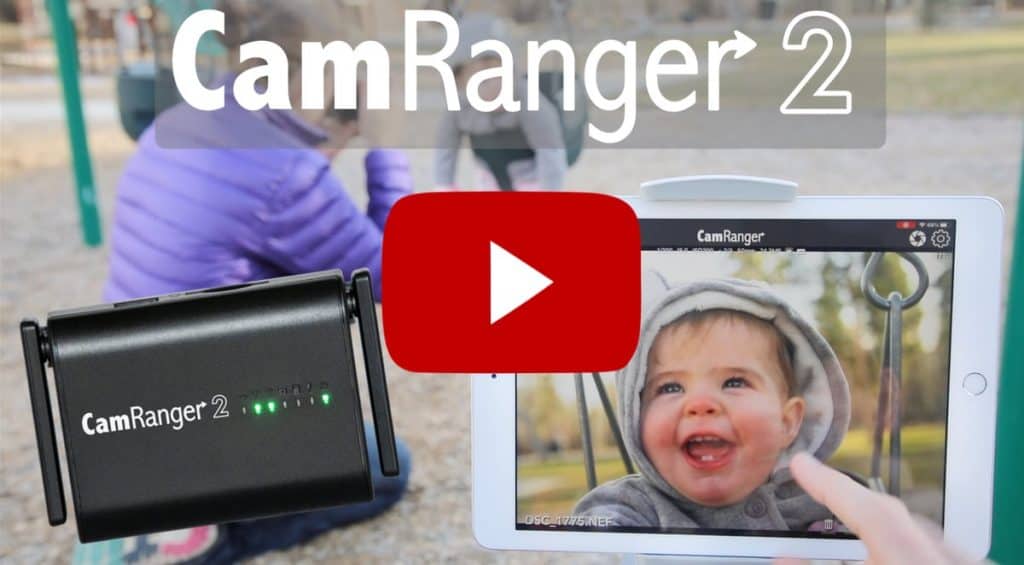 The CamRanger 2 has more features than and is a great alternative to Fujifilm's Camera Remote app. The CamRanger 2 provides much better WiFi performance, including better range, and is much easier to set up and use. The CamRanger has long been a top piece of camera equipment for Nikon and Canon shooters and the CamRanger 2 adds support for Fuji cameras as well.
Supported Fujifilm Cameras
CamRanger 2 Reviews from Customers

I ordered CamRanger 2 the moment it has been available, because I am using a Sony a6300 for smaller jobs, my Nikon Z7 and D850 for standard jobs and my GFX100 for art-work and high-end jobs.
CamRanger2 seemed to be the solution I have been waiting for. The software-solutions of the camera-manufacturer are in a competition who is doing its software worst.

After concentrating more on video, I was excited that CamRanger 2 supported video and even more, Fuji cameras (which I've added to my Canon kit). I used it for a job the following day and had CamRanger 2 running live at an event for 8 hours on a Canon EOS R. It was solid and the transferring of videos wirelessly was more stable than any other method we've tried.

I've tried at least 3 different camera remotes and this one is the best. Not only does it perform well but the support is excellent. I had a quick question and it was resolved within 10 minutes of sending an email.
CamRanger 2 Features for Fujifilm

Dual Band WiFi – up to 500 ft

View & Adjust Settings

Record Videos

View & Capture Images

Social Media, FTP, Dropbox

Time Lapse / Timer

5x faster WiFi than original

HDR / Exposure Bracketing

Macro & Focus Stacking

Live View & Touch Focus

Share to Multiple Devices

Barcode Workflow

SD Card Backup


Compare & Rate Images

Motorized Pan-Tilt Tripod Head
Fujifilm Camera Setup for Wireless control and tethering
Please also check out or setup page for Fuji cameras, and our video on the setup for a Fujifilm camera for fast wireless tethering: