Wireless Tethering and Remote Control for Canon Cameras
The CamRanger mini and CamRanger 2 are each camera accessories that connect to many Canon cameras to provide fast, wireless tethering and remote camera control. The CamRanger mini works with iOS or Android, while the CamRanger 2 works with iPad, iPhone, Android, and Mac and Windows computers. Watch the video for an overview of the CamRanger 2.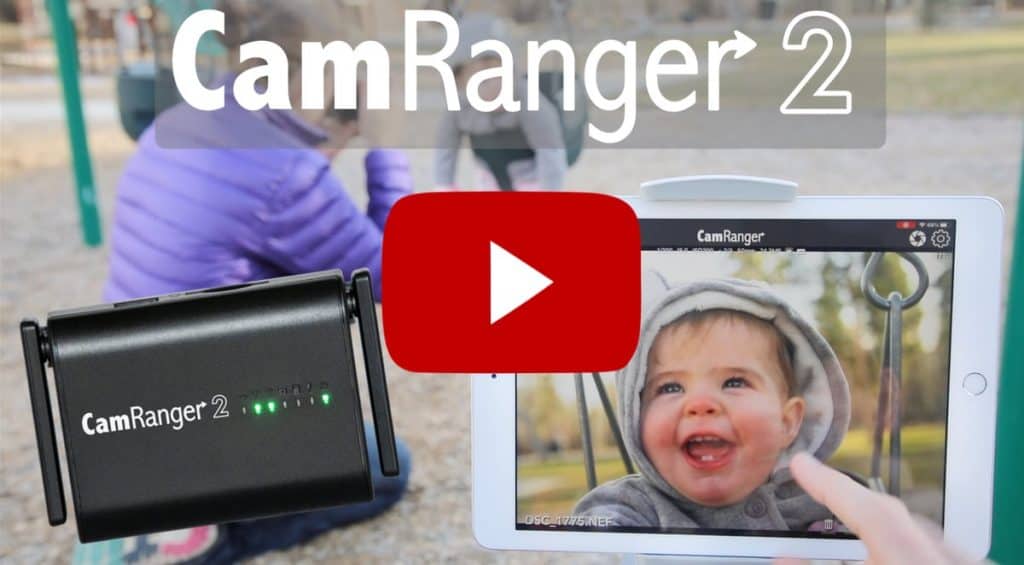 Don't waste your time troubleshooting Canon in-camera WiFi, or using fewer features with the EOS Utility or the EOS Remote or Canon Camera Connect app. The CamRanger offers faster speed, better range, and advanced, yet intuitive, software features. The CamRanger is one of the top pieces of camera equipment for all photographers, from hobbyists to professionals.
Supported Canon Cameras
CamRanger 2 Reviews from Customers

I have Canon 5DM4 and 7DM2 and find that CamRanger is faster to connect and stays connected much better than Canon WiFi. The new features are great to use.

I use it with my Canon 5dMIV for architectural work. There's too many improvements over the original CamRanger to go through a list, but my favorite thing to date is the SPEED!

If there's a setting on my Canon 7D-MkII I can't set with CamRanger 2, I haven't found it yet. The iOS interface is very well done and intuitive. The camera control is flawless.
CamRanger 2 Features for Canon

Dual Band WiFi – up to 500 ft

View & Adjust Settings

Record Videos

View & Capture Images

Social Media, FTP, Dropbox

Time Lapse / Timer

5x faster WiFi than original

HDR / Exposure Bracketing

Macro & Focus Stacking

Live View & Touch Focus

Share to Multiple Devices

Barcode Workflow

SD Card Backup



Compare & Rate Images


Motorized Pan-Tilt Tripod Head
CamRanger mini Features for Canon

2.4 GHz WiFi – up to 150 ft

Video Recording

View & Capture Images

Time Lapse / Timer

View & Adjust Settings

Macro & Focus Stacking

Live View & Touch Focus

Motorized Pan-Tilt Tripod Head

HDR / Exposure Bracketing
Wireless Canon Camera Setup
Check out or setup page for Canon cameras, and our video on the setup for a Canon for fast wireless tethering: