Image Overlays
There are a variety of overlays for both still images and live view to provide feedback, assist with composition, or just provide information. These overlays vary for iOS, Android, macOS, and Windows.
Overlays for iOS and Android
The Android and iOS apps have the most overlays. These overlays can be accessed in the app settings in the Overlays section.
Gridlines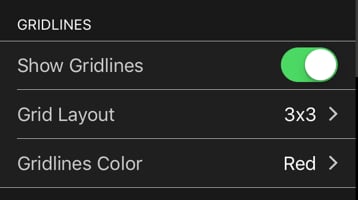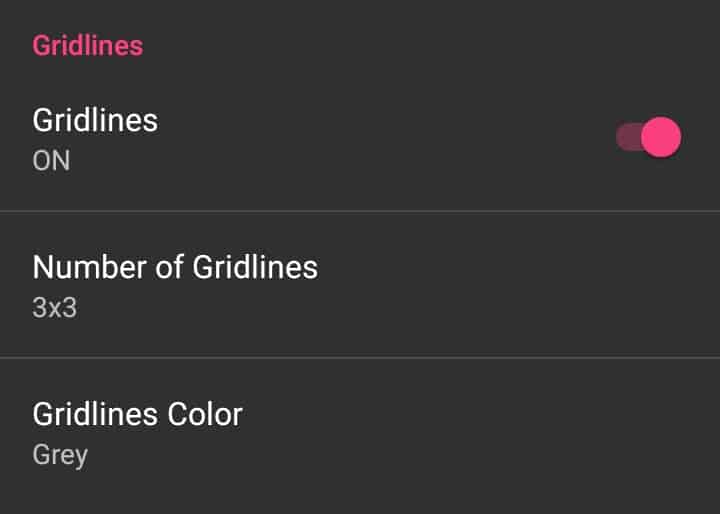 Show Gridlines/Gridlines – overlays gridlines over both live  view and captured images
Grid Layout/Number of Gridlines – change the number of gridlines horizontally and vertically 
Gridlines Color – set the color of the gridlines
Watermark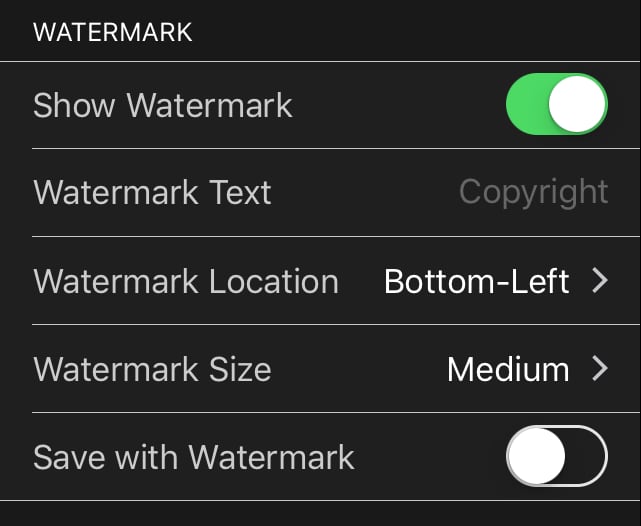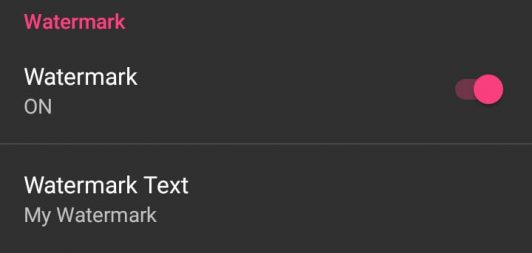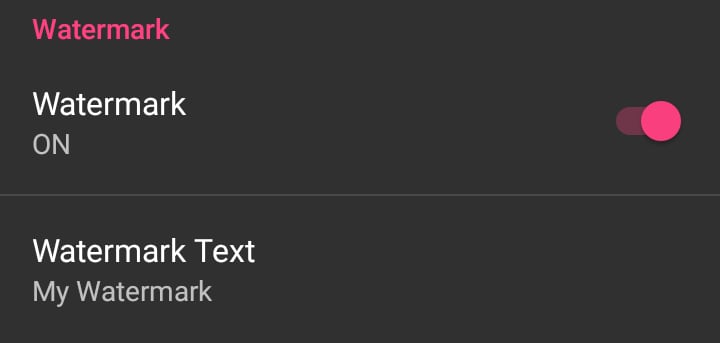 Show Watermark/Watermark – Overlays a watermark over both live view and captured images
Watermark Text – The text used in the watermark
For iOS only:
Watermark Location – Center, Bottom-Left, Bottom-Right, or Tile
Watermark Size – Small, Medium, or Large
Save with Watermark – Sets if saved or exported images will have the watermark
For Android users, the watermark will always be in the center and medium sized.
Image Overlay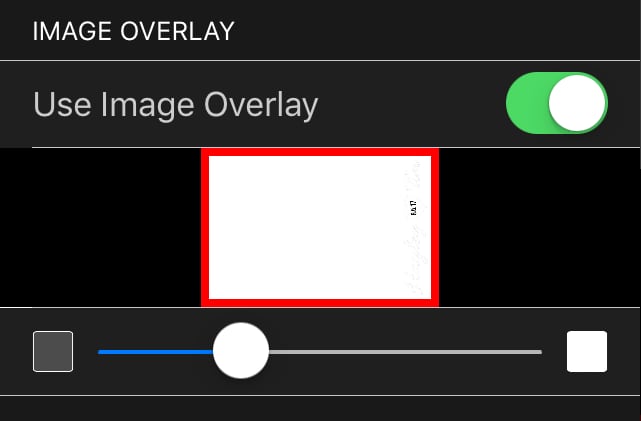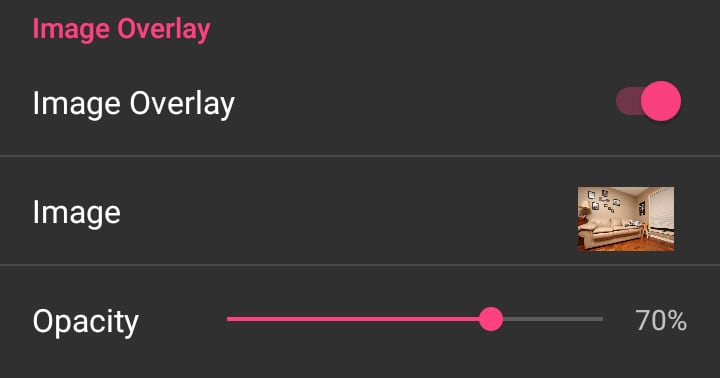 Use Image Overlay/Image Overlay – overlays an image over both live view and captured images
Image – Select an image from the device's photo library
Opacity – Use the slider to set the image overlay opacity/alpha value
Other Overlays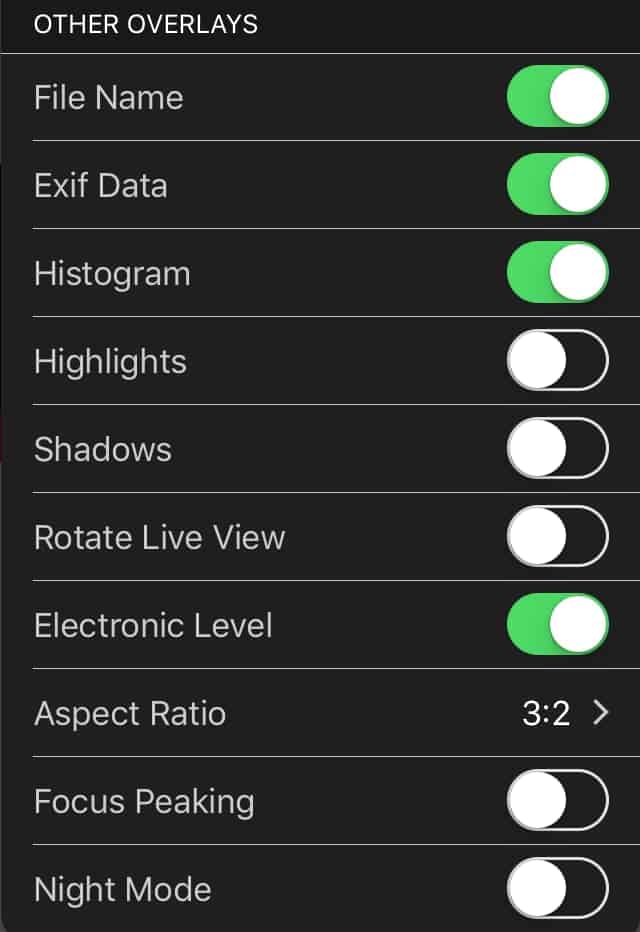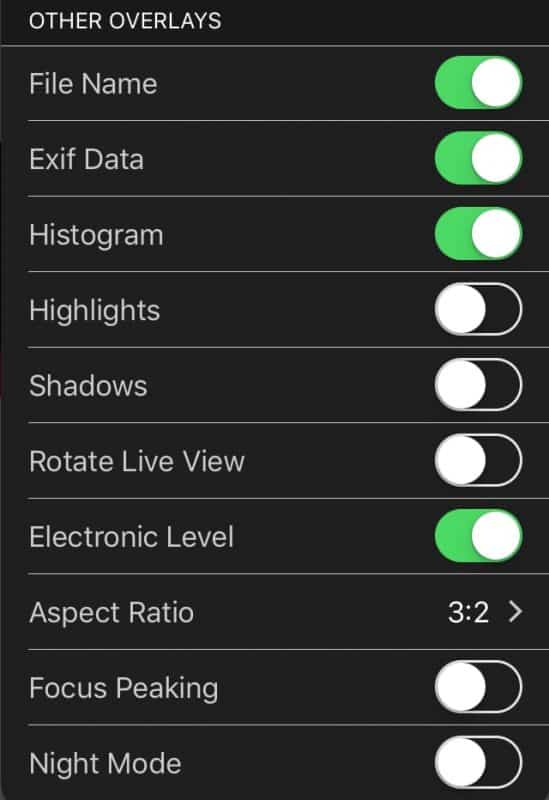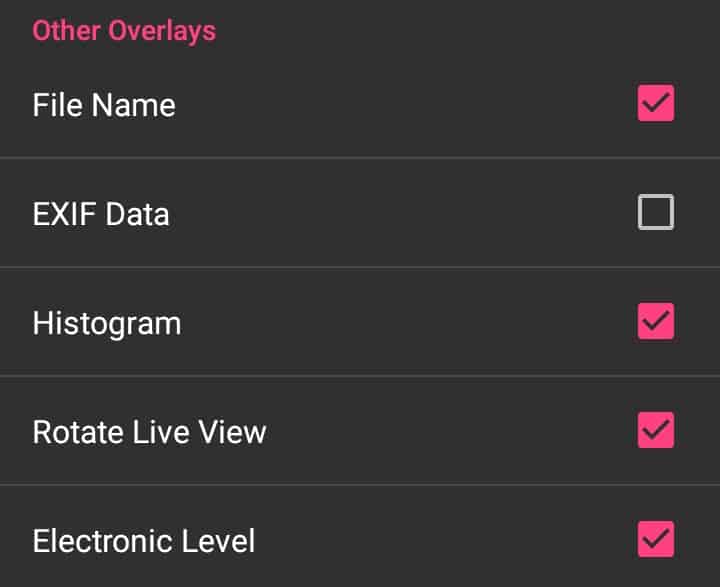 File Name – shows the captured image file name at the bottom left of the image
Exif Data – displays basic meta data for captured images at the top of the image
Histogram – shows an RGB histogram at the top left for both live view and captured images
Rotate Live View – for select cameras the live view will automatically rotate when the camera is in portrait orientation
Electronic Level – an electronic level is shown over live view for select cameras
For iOS only:
Highlights – Over-exposed areas of captured images are overlaid in red
Shadows – Under-exposed areas of captured images are overlaid in blue
Focus Peaking – a red outline is drawn on in-focus edges (this is only an approximation of relative focus)
Night Mode – A red tint is overlaid over the app to assist in maintaining night vision
Overlays for Mac and Windows
Mac and Windows have fewer overlays. Both will always have the filename and EXIF data below the image. The photographer will be able to toggle the histogram on or off. If using live view, the electronic level can be turned on.