Remotely Zoom Lens
When live view is on, the CamRanger can "zoom" in on the scene. This is simply enlarging a portion of the scene. Select Sony cameras and lens actually support zooming the lens and changing the focal length.
A demo video can be seen on our YouTube channel:
If the camera and lens supports zooming the lens, zoom in and out buttons will appear on the right side of the live view frame.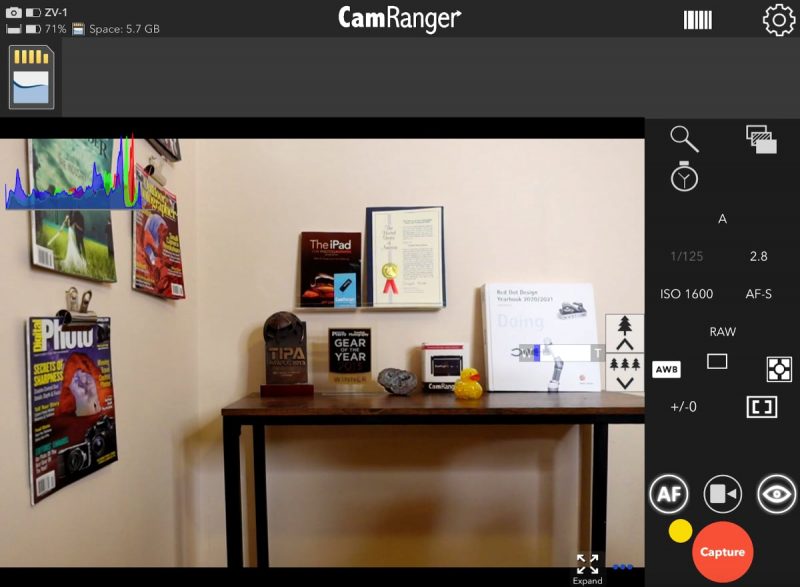 A zoom bar will also appear momentarily showing the zoom scale. You can compare with the below image, which has the lens zoomed in as much as possible.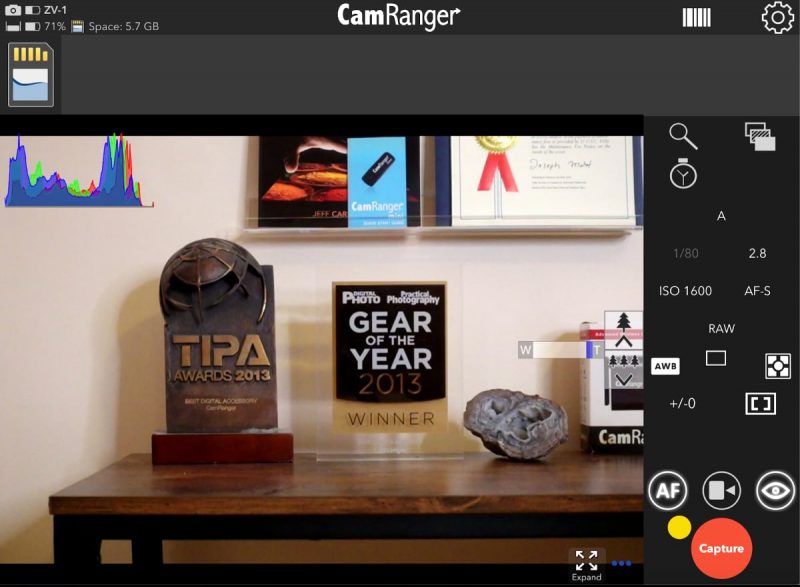 Only select Sony cameras support lens zoom, such as the ZV-1, and the A7R IV, A7C, or A7S III with a compatible Power Zoom Lens.
Zooming the lens is also only possible in certain Zoom Setting options (optical or smart) and depending on the camera, focus modes and image formats.