CamRanger 2
$369.00 – $457.97
The CamRanger 2 allows you to wirelessly tether and control select cameras from iOS, Android, macOS, and Windows device. It creates it's own WiFi network and you don't need any existing Internet or WiFi network. The CamRanger 2 connects to your camera with a USB cable.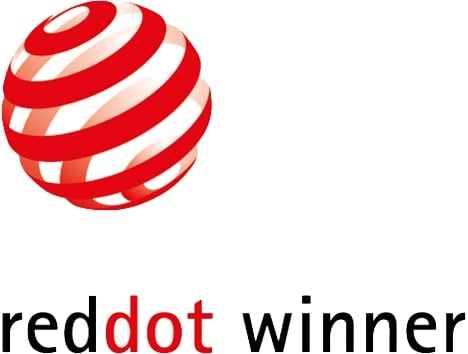 Winner of a prestigious Red Dot Design Award.
CamRanger is NOT  for unsupported cameras. Please refer to the list of Supported Canon, Fujifilm, Nikon and Sony Cameras
The unit comes with the following:
Any CamRanger 2 will work with any supported camera, however, the USB cable can be different for different cameras. So please select your camera to ensure the correct cable is included. You can typically use the USB cable that came with your camera.
All USB cables are 8″ long. If you need a longer cable, please make a note in your order.
Buy with confidence. The CamRanger 2 has a 30 day return period and a 1 year warranty.
Please contact us for orders of 5 or more units.
The CamRanger works as intended. I have not tested it at a great distance, but it sees to work.
Cameanger 2 does what it says, and does it well-Sony user
This device is easy to setup, and is perfect to tether your Sony A7iii camera without cables.
The software interface is user friendly, watched a couple of 3-4min videos and was ready to go. What I love the most is the reliability of the connection; once setup the first time is just turning on the camera, the can ranger and join the wireless for the cam ranger in the laptop, launch the software, hit connect and you are ready. So much more reliable than the Sony software to connect the camera to the pc using the camera built-in wireless. I use it mostly in the transfer pic only mode, and although is a bit slow 3-4sec, it is still fine for my applications. As for the preview mode, I found it very useful in the studio, as the model can actually see herself while posing and the shots being taken. Is it a bit pricey? I should be able to recover the investment in q couple of small sessions, the workflow is greatly simplified, as the pics are saved to a folder that auto loads them in Lightroom, so they can be rated at the session, no need to use cards to transfer files or cables that someone can trip and fall. Makes you look a lot more professional, specially if you work commercial shots. The cam ranger share app installed in other devices such as tablet, phones,etc can be joined so customers could review and zoom in the shots, no need to be even in the same room, 100% recommended.
Worked great out of box for complete beginner
I am not an artist or photographer, but I have a focus stacking project that I could not possibly complete without CamRanger2 and it worked great out of the box. I could not be happier with this purchase.
Cam Ranger 2
I am working with this and there are some issues with connecting it with my L Bracket and transferring from vertical to horizontal is not smooth. I shoot still life and that is where my concerns are. I watched the video, and now see the links here for more options. Attaching it is not the best. I use my hotshoe for my light trigger and that does not leave me alot of options left. It is just awkward. I take the awkwardness over not having back up on a card. That is number one in my book.
I would recommend using a tripod clamp and mounting the CamRanger to a tripod leg. It should make rotating orientation easier.
CamRanger On The Road
I plan on using CamRanger in my business but as yet haven't been able to get it to work. I got called out of town shortly after I received all of the components and just returned home. At 81 I'm the-oldest-is-in-the-water surfing photographer. I'll be using the CamRanger 2 for doing Pano's along the Pacific Coast as I travel from Baja, MX to British Columbia using a 50 ft telescoping pole. I'll send some pictures of my setup once I get everything operational. Mike