CamRanger 2
$369.00 – $457.97
The CamRanger 2 allows you to wirelessly tether and control select cameras from iOS, Android, macOS, and Windows device. It creates it's own WiFi network and you don't need any existing Internet or WiFi network. The CamRanger 2 connects to your camera with a USB cable.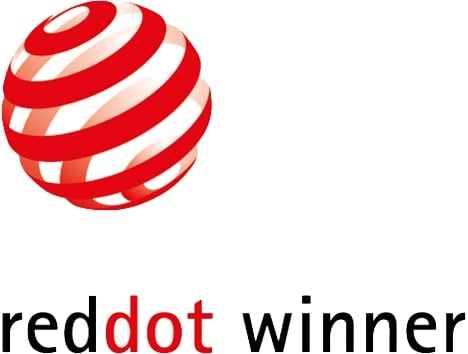 Winner of a prestigious Red Dot Design Award.
CamRanger is NOT  for unsupported cameras. Please refer to the list of Supported Canon, Fujifilm, Nikon and Sony Cameras
The unit comes with the following:
Any CamRanger 2 will work with any supported camera, however, the USB cable can be different for different cameras. So please select your camera to ensure the correct cable is included. You can typically use the USB cable that came with your camera.
All USB cables are 8″ long. If you need a longer cable, please make a note in your order.
Buy with confidence. The CamRanger 2 has a 30 day return period and a 1 year warranty.
Please contact us for orders of 5 or more units.
Cam ranger 2
Very happy with this product, I'm pleased with results.
I'm happy to work with CamRanger
First of all, I would like to express my gratitude to the CamRanger team for their outstanding product and service. Dave quickly and clearly addressed all the issues I had.
Considering potential developments to improve the product and optimize the shooting process, I would like to suggest considering a collaboration with Capture One.
(Capture One program is like AdobeLightroom, but has more options. It also has Live view and remote shooting, but only with the cable.)
As a product photographer, tools such as overlays, various grids and guide lines are important to me. And I usually use them in live view mode in the Capture One app.
Capture One has Live View and remote shooting features, but these are limited to cable connections.
Therefore, if CamRanger could establish a partnership with Capture One, it would create a perfect synergy. This integration would offer a comprehensive solution that combines CamRanger's wireless capabilities with Capture One's extensive features, thereby making the photography process even more efficient and effective.
Wish you all the best 🤍
Great, but I miss some things about the original CamRanger
I use CamRanger 2 to shoot interior architectural photography with a Canon R3. The CamRanger 2 replaces my original CamRanger which physically broke, and I can't get it to work, otherwise I wouldn't have replaced it. While the CamRanger 2 works well, there are some notable differences.
Icons above the LED lights are nearly impossible to read, and when putting your face close to the CamRanger 2 to try to read them, the lights are blinding.
The included USB cable is too short to allow me to hang the CamRanger 2 from the center column of my tripod. (My original CamRanger came with a cable of the right length). I suppose CamRanger thought the new mounting options were better, but I don't agree for my workflow. I don't want to mount the device to the hot shoe, since that will invalidate the hot shoe for other uses, like a bubble level, which is critical for architectural photography. And the L-Bracket Mounting Plate is incompatible with non-Arca Swiss tripod heads, like mine. I acknowledge that CamRanger sells a 20-inch cable as a separate accessory, but it would have been nice to be able to use my CamRanger 2 out of the box without having to get an additional cable after the fact.
In the app, setting the aspect ratio to 4 x 5 no longer dims the extra space on the left and right of the camera's 2 x 3 frame. I really liked that about the older app.
The device is far larger and heavier than the original. I appreciated that the original was white. All other camera equipment is black, and the white device was easy to spot among all my other equipment. The CamRanger 2 in black blends in too much.
Other than that, the CamRanger 2 and its app function as well as the original for my purposes and I'm happy with it.
Amazing what is capable with this product. I used the CamRanger 2 - 5 of them to be exact - on a multiple viewpoint time lapse project, network connected, and remotely operated through one on site computer using team viewer. Getting it set up required going through the help pages and occasionally reaching out for some additional help, but the CamRanger team was responsive and extremely helpful!
Camranger 2
Been great for my workflow. Would be nice to have an official Camranger option for mounting on tripod leg as well as the L bracket arca swiss mount but that's just me being picky. Besides that no complaints at all, fantastic product. Runs great on my D750 tethered with a 9th Get iPad.