CamRanger 2
$359.99 – $448.96
The CamRanger 2 allows you to wirelessly tether and control select cameras from iOS, Android, macOS, and Windows device. It creates it's own WiFi network and you don't need any existing Internet or WiFi network. The CamRanger 2 connects to your camera with a USB cable.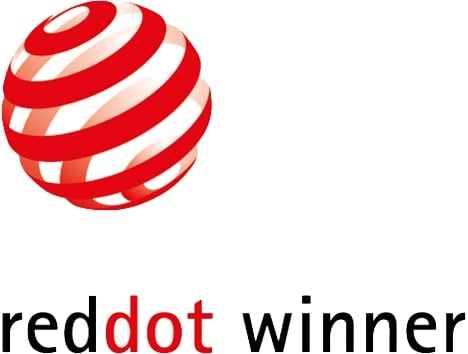 Winner of a prestigious Red Dot Design Award.
CamRanger is NOT  for unsupported cameras. Please refer to the list of Supported Canon, Fujifilm, Nikon and Sony Cameras
The unit comes with the following:
Any CamRanger 2 will work with any supported camera, however, the USB cable can be different for different cameras. So please select your camera to ensure the correct cable is included. You can typically use the USB cable that came with your camera.
All USB cables are 8″ long. If you need a longer cable, please make a note in your order.
Buy with confidence. The CamRanger 2 has a 30 day return period and a 1 year warranty.
Please contact us for orders of 5 or more units.
Satisfying Device!
My CamRanger II has worked beautifully right out of the box, hassle free. The intuitive software interfaces with my Canon 5D exceedingly well. The controls are clear and uncomplicated. I particularly enjoy being able to shoot to my iPad, auto bracketing and having an intervalometer feature as well. Wireless tethering is very liberating. The USB connection cable & charging cables could be a few inches longer but that's a minor complaint. Thank you Dave & Melissa!
Extermely satisfied with every transaction
It is RARE to find a company that has a dedicated support team to attend to all transactions online. CamRanger's support and purchasing experience is top notch! I will recommend CamRanger to all professionals.
CamRanger 2 - Sony A7IV
I purchased the Camranger 2 and had it connected to my Sony A7III without issue. However, after my A7IV came in, I was unable to get it connected. I had sent an email to support and did not receive an answer. However, my buddy who also has one happened to be a part of your FB community and was told there that a firmware upgrade was needed. I was able to update the firmware and it now works as expected. However, I still have not received a response from support. Overall, I am fairly new to it, there are a couple of quirks that I am still working through, so it could just be user issues; I have noticed that when people star their favorites and you click on the Favorites folder they are not in order of any type which makes it difficult to match up favorites in LR. Also, since I shoot RAW+JPEG, the the ratings are only on the JPEG files which I don't edit with in Lightroom. I think there is a way to rate the RAW files, but that will mean slower transfers to my Ipad. Hopefully, you are working on a better way for that to work together. Overall, I am happy with my purchase so far. Thanks in advance!
It's simply Amazing
I use this with my GFX 50s. I shoot 7 photo HDR for my commercial work. The Fujifilm app doesn't support HDR, CamRanger does. Setup was extremely easy, had it up and running in a matter of minutes.
Up until the pandemic we all used to look at the same tablet and be comfortable. With CamRanger you can use the Share app to put the "live view" on multiple tablets. This is something I hadn't thought about doing until I purchased CamRanger. Now, we can stay at a more comfortable distance and still be working on the same photo setup. Truly Amazing!!!
I had problem and have to say their customer support was Great! Turned out to be "operator error" - note to self, check the knowledge base and do the firmware updates. HA!
Overall, it's a great product for my use.
Great customer service
Even I'm have trouble in receiving my package but i try it with friend and know camranger power.
I love the caring of customer service and their fast reply
I will use camranger for interior and architecture photography on nikon d810