CamRanger 2
$359.99 – $448.96
The CamRanger 2 allows you to wirelessly tether and control select cameras from iOS, Android, macOS, and Windows device. It creates it's own WiFi network and you don't need any existing Internet or WiFi network. The CamRanger 2 connects to your camera with a USB cable.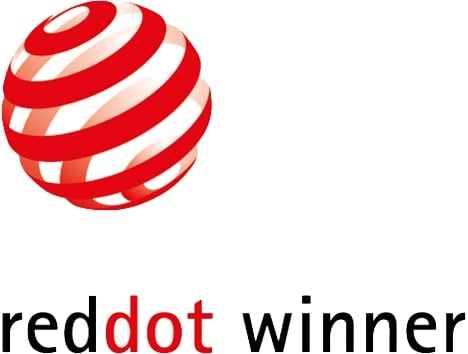 Winner of a prestigious Red Dot Design Award.
CamRanger is NOT  for unsupported cameras. Please refer to the list of Supported Canon, Fujifilm, Nikon and Sony Cameras
The unit comes with the following:
Any CamRanger 2 will work with any supported camera, however, the USB cable can be different for different cameras. So please select your camera to ensure the correct cable is included. You can typically use the USB cable that came with your camera.
All USB cables are 8″ long. If you need a longer cable, please make a note in your order.
Buy with confidence. The CamRanger 2 has a 30 day return period and a 1 year warranty.
Please contact us for orders of 5 or more units.
Met all my expectations
I recently got the Camranger 2 after many disappointments with tethering cables. It was amongst my top priority item to purchase while visiting the USA and I don't regret making that decision. Dave and the support crew are very swift to assist in any way possible. I will definitely recommend this to anyone thinking of getting a wireless tethering system.
Excellent product!
I have been using came ranger for 6 years, it's been a great product and support
Fantastic !
Can't thank the folks at CamRanger enough! Had an issue with the battery and they were quick to respond and replace the part!
Thank You!
Cam Ranger 2
I have been using Cam ranger since 2012-2013, I love the tech behind it, As a fashion photographer sometimes I have to be at much longer distance than my tether table and Cam ranger has made it possible for me. I ordered Cam ranger -2 as soon as it came out, I was very excited about the upgraded product. where it is much faster than the previous model and also more relible, program on this does not carsh as often as it did on the first series. However I am very disappointed with the design and usalbility function of it. it is much thicker and also heavier, There is no real way to attach it to the camera and use it unless you get a L bracket, Screw is right beisde battery plate so you have to un screw the whole unit to replace the battery. Battery is no where as good as the previous model, it's hard to get in and out, it does not hold charge and its clumsy.
I think what you guys have missed out is on the design and ease of use of the product, most of the development happened on the software side of the device. My recommendation is to keep this in cosideration for the next one. I still love the product and I have personally influced multiple photographer to get away from the wired captures and use Cam-Ranger.
Solved a problem with no fuss
I am using for clinical photography. I didn't have good way to see quality of pictures without loading on computer. Now we can see instantly and see if we need to take additional picture. Setup super easy. Now can't wait to use for other projects!