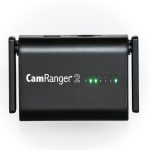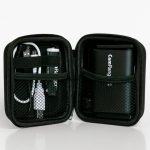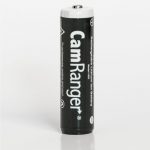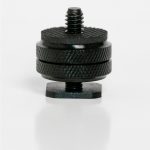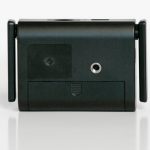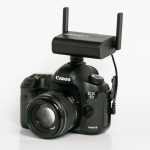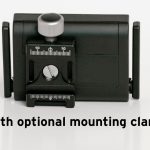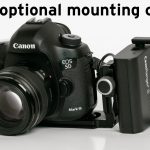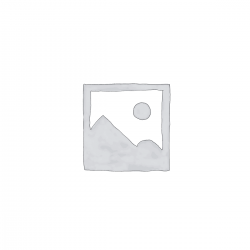 CamRanger 2
$349.99 – $438.96
The CamRanger 2 allows you to wirelessly tether and control select cameras from iOS, Android, macOS, and Windows device. It creates it's own WiFi network and you don't need any existing Internet or WiFi network. The CamRanger 2 connects to your camera with a USB cable.
CamRanger is NOT  for unsupported cameras. Please refer to the list of Supported Canon, Fujifilm, Nikon and Sony Cameras
The unit comes with the following:
Any CamRanger 2 will work with any supported camera, however, the USB cable can be different for different cameras. So please select your camera to ensure the correct cable is included. You can typically use the USB cable that came with your camera.
All USB cables are 8″ long. If you need a longer cable, please make a note in your order.
Buy with confidence. The CamRanger 2 has a 30 day return period and a 1 year warranty.
Please contact us for orders of 5 or more units.
CamRanger makes taking photos a lot easier. Controlling camera functions (bracketing, aperture, shutter speed, etc.) on the CamRanger and reviewing shots taken (on my iPad) saves a lot of time.
Macro
I got CamRanger because I had my shoulder operated on and wouldn't be able to take my low to the ground macro pictures. I've had it a few days now and it more than meets my expectations. I got camranger 2 so I could use it from a laptop,smartphone or ipad depending on what I was doing. It just works.
A very happy customer,
Oran
Great piece of equipment!!
Great piece of equipment!!!
Cam Ranger Success
After buy 2 Cam Rangers 1 for my D750 and D850. first I allowed the battery to charge completely downloaded the Cam Ranger Software for my Surface Pro 7 and Android Phone Than sat down to configure the to my setting which was easy and painless. after booting up Lightroom I log onto the configured the import feature and and began shooting images Both Raw and JPegs which at first were a little slow but after fine tuning my setting everything worked out great.. I am so happy that I don't have to connect to any cables again.. I'll probably order the extra battery and charger and an additional Cam Ranger for my Lumix body as well. overall I love my Cam Rangers.
Great device to add to your shooting arsenal. Especially helpful where a long tether cord become...
Camranger is a great tool for tethering. There is a learning curve with it, but as you become acclimated with it, it opens up new possibilities. I bought it to use in a commercial shoot in a factory. Shooting raw while sending jpegs to the Camranger has proved useful not only while using the Camranger, I now do the same while tethered with a usb cord and never need to wait for images to buffer during transfer. I do wish it would allow a duplicate card to be written in the Sony A7r3, but I think this would slow things down since only one slot allows a fast card. Clients are impressed when they can see images on their iPad. I am also finding it useful in shooting birds. I set up the camera with the Camranger and trigger it from my Camranger while inside the house. I recommend having 3 batteries and an external charger. It solves all battery issues. I also added a rubber spacer between the Arca Swiss mount and the Camranger. This allows one to remove the batteries quickly without removing the quick mount.