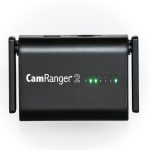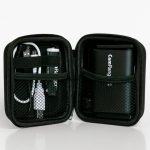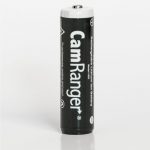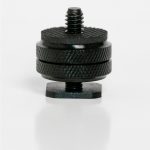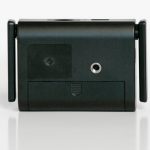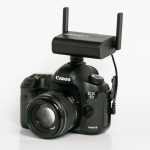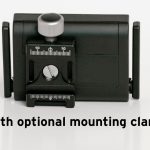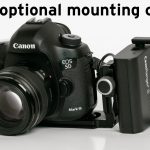 CamRanger 2
$349.99 – $438.96
The CamRanger 2 allows you to wirelessly tether and control select cameras from iOS, Android, macOS, and Windows device. It creates it's own WiFi network and you don't need any existing Internet or WiFi network. The CamRanger 2 connects to your camera with a USB cable.
CamRanger is NOT  for unsupported cameras. Please refer to the list of Supported Canon, Fujifilm, Nikon and Sony Cameras
The unit comes with the following:
Any CamRanger 2 will work with any supported camera, however, the USB cable can be different for different cameras. So please select your camera to ensure the correct cable is included. You can typically use the USB cable that came with your camera.
All USB cables are 8″ long. If you need a longer cable, please make a note in your order.
Buy with confidence. The CamRanger 2 has a 30 day return period and a 1 year warranty.
Please contact us for orders of 5 or more units.
Valuable addition to my camera bag
I no longer need to shoot tethered, I can compose & take a shot easily. This is a great piece of gear that makes my shooting easier, faster & at an affordable price. Congratulations CamRanger.
5 star product, 5 star service
I've been shooting as a Commercial photographer for 40 years. I have worked with National/International Corporate clients as my business model.
I started with the original CamRanger and found it a necessary tool with my product work. My career started as a corporate photographer, shooting with film and polaroids for light and composition checks. Learning about this new product called CamRanger that connected to an iPad mini for image review was a great alternative and paid for itself instantly.
Years have passed and I've tried the CaseAir, and AirDirect from the competition. While they were good, they are not as fast or reliable as my original CamRanger and at times, a bit finicky to connect to, which doesn't impress an Art Director, or client waiting for my proofing images to connect or load.
Then CamRanger 2 was introduced. Downloading a full size RAW file onto my iPad Pro in seconds became a reality. It's great!
Instead of capturing both RAW and a low res jpg for a digital proof, I can now see exactly what is going on in the RAW image. No more need for jpgs taking up space on the drive. The additional information on screen and its placement is intuitive and helpful. The new optional toggle switch is wonderful.
The most important thing I have found is the customer service. It is exceptional!
Companies in this day and age will go under or survive depending on their customer service attitude. I've found CamRanger to be exceptional in answering multiple questions, getting additional parts/equipment, and cables out quickly, and even replacing the housing on my CamRanger 2 after accidentally dropping it on a hard surface cracking it. Dave didn't charge me for it. I call it first rate products and exceptional service!
Simply awesome
Works right out of the box. Very simple and easy to setup. Start shooting in minutes.
Good signal. Too bulky and in the way when going from tripod to handheld.
Good signal. Too bulky and in the way when going from tripod to handheld. Even on top of hot shoe it's too bulky and in the way.
Great Item - Great Company - 5 stars from me
I recently bought a CamRanger 2 after watching online videos of it in action. I am not that great with technology but the setting the CamRanger 2 up and connecting its network was surprisingly easy to do. I recently photographed several high school and college aged students, and I was surprised at how much they seemed to enjoy looking at their pictures as they were being taken. I liked doing that too, very helpful. My wife was so jealous that she got me to buy a second Cam Ranger for her to use. I installed the Cam Ranger App on both an iPad and Microsoft Surface. The App runs a little differently on each and I like the iPad version a bit better. Very happy with the Cam Ranger 2. Finally, I have had several questions that the Company's support staff was super helpful on as well as super quick in responding to.