CamRanger 2
$359.99 – $448.96
The CamRanger 2 allows you to wirelessly tether and control select cameras from iOS, Android, macOS, and Windows device. It creates it's own WiFi network and you don't need any existing Internet or WiFi network. The CamRanger 2 connects to your camera with a USB cable.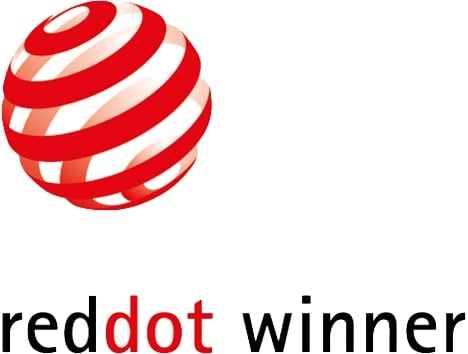 Winner of a prestigious Red Dot Design Award.
CamRanger is NOT  for unsupported cameras. Please refer to the list of Supported Canon, Fujifilm, Nikon and Sony Cameras
The unit comes with the following:
Any CamRanger 2 will work with any supported camera, however, the USB cable can be different for different cameras. So please select your camera to ensure the correct cable is included. You can typically use the USB cable that came with your camera.
All USB cables are 8″ long. If you need a longer cable, please make a note in your order.
Buy with confidence. The CamRanger 2 has a 30 day return period and a 1 year warranty.
Please contact us for orders of 5 or more units.
I wish I bought this sooner
I shoot Canon and have used Canon's app (Canon Connect) for years. It's never been intuitive or easy to use. Clunky and a slow interface, but I needed something to control my camera via my iPad mini.
As my interior design shoots increased, I noticed I was held back by Canon's app and I would end up leaving my iPad at home. I decided to try the CamRanger 2 because I had nothing to lose. Right away I noticed the customer service was wonderful and I felt like a valued customer. When I needed help, they were responsive and friendly. The user interface is immensely better on the CamRanger 2 app than anything I've used or watched reviews on. The CamRanger 2 does not drain my iPad and Canon's battery like the Canon Connect app did. Two features I love - you can use a portable battery charger to charge the CamRanger 2 while you're shooting. Perfect if you're at an all-day shoot. And you have the ability to use a Mac as a bigger screen with full camera controls. I was pleased about this because my clients now have the option to view photos on my 16" MacBook Pro. You also have the option for a client to view on a device while you use another device to shoot on (ie. iPad, iPhone). I have not used this feature yet, but I plan to do so soon.
Overall, I wish I bought this sooner. It's increased my workflow, clients love how fast photos show up and the ability to zoom in on the iPad without loosing detail. If you like a simple product that just works, I think you'll be very happy with the CamRanger 2.
CamRanger is amazing
Absolutely love using CamRanger or Cammy as I nicknamed it. Super fast to get up and running and makes my shooting process for real estate super efficient. No delays. Highly recommend
Excellent product - does all I hoped for
I am using the CamRanger 2 on a robot base to get close up pictures of wild life. I also installed the PT Hub and MP-360. The robot doesn't seem to bother birds or other wildlife so I am getting great shots. The usable distance is more than adequate and the interface works on iPad, Android and even PC. It is quite intuitive. The only problem I had was I stuffed the batteries in the hub wrong and it took me an embarrasing couple of hours to figure it out. I have emailed support a couple of times and they responded back quite quickly. One time was due to the battery goof and the other was to discuss how long the AA batteries would last in MP-360 for my purpose. So... great product, great support, a great deal. I recommend them highly.
Camranger 2 - A Winner
A great tool that allows me to get the Aerial shots without being dependent on a drone. Teamed up with a big sky pole I can shoot from 20' ft up. A real game changer.
no going back
I'm primarily using the CamRanger2 to shoot architecture with a Canon 5DSr. It is invaluable in tight spaces. You can easily put the camera in a corner or against a wall where it is difficult or impossible to see through the viewfinder and a pain to adjust camera settings. Using live view you can adjust level and compose the shot and walk into the scene and move items easily while viewing the live view on an iPad. The HDR functions are much easier and faster to use than the in-camera settings. I also do still life and am looking forward to using the focus stacking functionality. The battery life is pretty impressive and the connectivity so far has been rock solid. I wish it was a bit smaller, but after having used it I wouldn't hesitate to buy it again in a second.