CamRanger 2
$359.99 – $448.96
The CamRanger 2 allows you to wirelessly tether and control select cameras from iOS, Android, macOS, and Windows device. It creates it's own WiFi network and you don't need any existing Internet or WiFi network. The CamRanger 2 connects to your camera with a USB cable.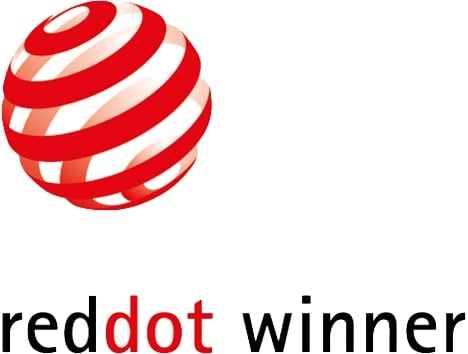 Winner of a prestigious Red Dot Design Award.
CamRanger is NOT  for unsupported cameras. Please refer to the list of Supported Canon, Fujifilm, Nikon and Sony Cameras
The unit comes with the following:
Any CamRanger 2 will work with any supported camera, however, the USB cable can be different for different cameras. So please select your camera to ensure the correct cable is included. You can typically use the USB cable that came with your camera.
All USB cables are 8″ long. If you need a longer cable, please make a note in your order.
Buy with confidence. The CamRanger 2 has a 30 day return period and a 1 year warranty.
Please contact us for orders of 5 or more units.
Good replacement for my AirDirect
I used to use an AirDirect until recently. It became less reliable for me over time. I switched to the CamRanger and am pleased with its speedy performance. So far, so good! I mostly use it for client preview and rating. I do wish the battery cover was easier to open and close, but I hope that will loosen up over time. I mount mine to my camera using an l-bracket and Arca bracket on the CamRanger.
Great Unit
I do a lot of wildlife and dog photography and this unit does not disappoint. I use a Canon R6 with an Apple I pad and as soon as I take a photo or several photos the unit keeps up. This helps me make adjustments on the fly and when I get home saves me from deleting tons of photos. I had some questions, and the feedback from Dave is super-fast and helpful. It's the best thing I bought for my photography. I have no regrets.
Real gamer changer. Wish I had this sooner.
I've been on the look out for equipment that would make focus stacking easier and I this so far has been the best solution.
It was pretty straightforward setting up the actual device. When connecting the app and getting started, there was a slight learning curve (thankfully there's YouTube tutorials). But once I got the hang of it the whole process became pretty straightforward. The app UI feels a bit dated, but it's not terrible and it does the job.
It feels like a dream come true pressing a button and just letting the camera automatically go through all the shots while I do something else for a moment. My only gripe is that I've noticed it misses the last or farthest focal range that I set, and I usually have to go in and manually adjust focus through the app and capture a photo. While it is a minor annoyance, adjusting focus through the app is so easy. This is also super handy at weird angles or tight corners where looking at the viewfinder is a pain.
I can't wait to give the other features a try, but so far this already feels like a great investment.
Just what I needed.
I use it to shoot events. The clients are having a great experience when they can view the photos within seconds after there taken. This product is better than expected. I've tried others and CamRanger beats them ALL. This product can be used for multiple purposes. I shoot Nikon and the connection is great. So far I have been 150 feet from my iPadPro and have had no problems. I'll review in a few months and let everyone know how things are going.
I love it
I already owned the first CamRanger. The CR2 is faster and more reliable, so far.
So, I am quite happy with the product.
The only issue is that I generally use the hot shoe for the flash transmitter and
It would have been a nice option to have a longer cable within the box.
Marketing, probably: trying to sell extra stuff. Extra battery, extra cable, extra accessories, extra extra extra. Marketing… Make consumer happy, that should be the marketing. Canon user, by the way.